Executive Chef/Owner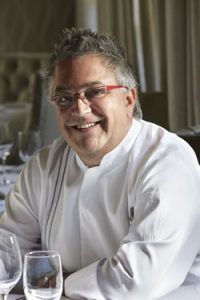 Scott Boswell's star is rising with an élan elegance that is all his own.  The Louisiana native and chef/owner of New Orleans' hottest restaurant, Stella!, has a vision of bringing his globally inspired flavors to markets where they are fully appreciated.
"My international experience has allowed me to create a style that captures the elegance of French, the simplicity of Italian, combined with Asian flavors and bold Creole accents," as Boswell explains his unique approach. "My travels and explorations have added important layers to my culinary repertoire."
A graduate of the Culinary Institute of America at Hyde Park, Boswell initiated his career with Chef Kevin Graham at the Windsor Court in New Orleans before embarking on a best-of-Europe search, where he credits Chef Pascal Morel in Salon de Provence, France, with his foundational techniques. His work in the kitchen of Enoteca Pinchiorri in Florence, Italy, solidified his reverent, sophisticated cuisine. Florence is where he started work with Masahiko Kobe, now known as "Iron Chef Italian."
He returned to the U.S. with the opportunity to create world-class cuisine at a Montana resort.  This Big Sky experience added a new element to his culinary palate, and he felt it was time to take flight on his own by returning to New Orleans and opening Stella! in 2001.
Boswell's relationship with Masahiko Kobe brought him to Tokyo in 2003, working at Kobe's Restaurant Massa. Tokyo became a pivotal experience, bringing out a passion for honest and distinct flavors that sparkled with fresh clarity. Tokyo continues to lure Boswell as another source of inspiration.
A turn in the kitchen of La Rochelle allowed Boswell to work with "Iron Chef French," Hiroyuki Sakai in 2004, as well as other fine international top chefs, including "Iron Chef Chinese," Chin Kenichi.
Additionally, his pursuit of culinary excellence has led him to learn alongside many acclaimed chefs within the U.S.  Chef Jean-Georges in the Trump International Tower hosted Boswell as a guest in his kitchen in 2006. "Iron Chef Japanese" and current "Iron Chef America," Masaharu Mirimoto, and Chef Eric Ziebold graciously did the same in 2007.
During 2008 and 2009, Boswell had the distinguished pleasure of working in Chicago with Chef Grant Achatz of Alinea, Chef Charlie Trotter and with Chef Jonathan Benno at Thomas Keller's world-renowned restaurant, "Per Se," in Time Warner NYC. He also spent time at Restaurant Daniel with Daniel Boulud, and at Tailor with Sam Mason.
In the New Year he's jumped from the South at McCrady's in Charleston, South Carolina, with Chef Sean Brock to the Northern laboratory of Chicago's Moto with Chef Homaro Cantu.
Seeing his career in stages, Boswell considers all of these educational experiences evolutionary to his cuisine. It is the combined sage of his many mentors that inspires him like the brilliance of guiding stars.
He believes in what he calls his culinary destiny.  He endeavors to reach beyond the senses to create a culinary performance in everything he does.  Chef Boswell is all about "foods that shout with uniquely global voices."
Managing Partner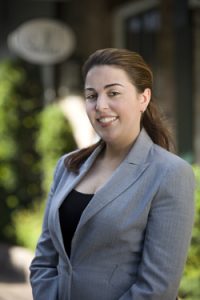 Tanya Babiak Boswell was born in Plainfield, New Jersey and grew up in Orlando, Florida. While visiting New Orleans on business, her path led her to Stella! restaurant for respite from an exhausting day. As she sat alone, Boswell walked into the dining room and noticed the beautiful woman who would become his wife five years later. He instructed the bartender not to let her get away and proceeded to send her food hoping to get her attention. The plan worked. This introduction led to an intensive three month, long distance courtship which ultimately brought Tanya to New Orleans, giving up her mortgage banking career to enter the restaurant business. After five years of engagement and surviving the challenges of Hurricane Katrina, Tanya married Scott on October 19, 2007 and joined him in not only matrimony, but also in a flourishing restaurant partnership.
Tanya and Scott, along with an impressive team of employees, have set the new standards of culinary expertise in what has been deemed the "new" New Orleans. Her finesse and attention to detail has become a priceless asset to the successful operation of Stella! Mr. and Mrs. Boswell opened their second restaurant Stanley in historical Jackson Square in December 2008.
Chef de Cuisine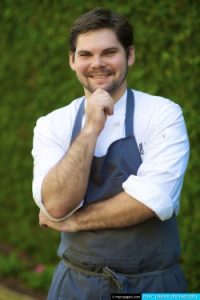 Jason Byl was born in South Carolina to native New Orleanian parents who had moved there just before his birth. After high school, Jason pursued his love of cooking by moving to Portland, Oregon to attend Western Culinary Institute, an affiliate of the highly esteemed Le Cordon Bleu. While there, he started at Carafe, a local restaurant, and under the tutelage of his mentor, owner Pascal Sauton , he advanced to the position of Sous Chef. It was his time under Sauton that taught him the fundamentals of French
seasonal cuisine. After four and a half years, and a internship in San Francisco, Jason left Carafe to expand his knowledge of other cooking styles.
At Castagna, another well-respected restaurant in the North West, he worked under Justin Woodward and Matt Lightner , whose restaurant Atera has earned two Michelin stars. Jason spent two years at Castagna, once again earning the title of Sous Chef. It was here that he learned a more progressive, ingredient focused style of cooking. After living across the country for the better part of a decade, Jason decided it was time to move back to New Orleans to be near his family and to the place that he truly considered home.
Weighing his options as to what restaurant would be the best fit – he chose Stella! feeling that it was the most innovative and unique restaurant in the city. He began at Stella! in April 2012, as saucier, although his talents were almost immediately recognized, and he was moved to the position of Sous Chef two weeks later. He took over as Chef de Cuisine at the end of August 2012, where his influence on the menu can be seen in the progressive, ingredient-focused cuisine style that he learned and perfected from his time on the West Coast.
Manager & Private Event Coordinator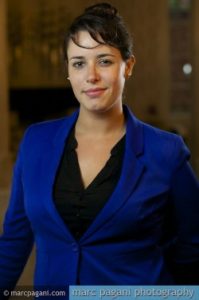 Born and raised in France to an American mother and a French father, Eugénie Mercier first discovered her passion for fine dining at the age of 17, waiting tables in a small crêperie in Chantilly, a town in the north of Paris.
After high school Eugénie decided to pursue her passion and attend culinary school in the North of France. It was there she learned to cook traditional French cuisine and was trained in fine dining service.
Eugénie combined this love of food and knowledge with her love of global travel and began her professional career by traveling to Bangkok, Thailand to work as a chef. From there, she moved to the Caribbean to work as a concierge in several luxury villas in St. Martin. Continuing her global travels and further enhancing her international experience, she went on to Brisbane, Australia and worked as an assistant manager in a french fine dining restaurant "C'est Bon" . After experiencing different cultures, Eugénie decided to return to France, taking a management position at the Château Hôtel Mont Royal. This allowed Eugénie to go back to her roots and the French "savoir faire."
In September 2011, Eugénie was given the great opportunity to move to New Orleans to take a management position at Stella restaurant, working alongside the famous Louisiana chef , Scott Boswell. The combination of her love of the city along with the adventures and challenges of the position, have grounded Eugénie's wandering feet. New Orleans is home!
Stella is one of a kind and Eugénie is proud to be part of such a vibrant, unique, and welcoming environment.